At Higher Failsworth Primary School we believe that history should be concerned with stimulating pupil's interest and understanding about the life of people who lived in the past. We aim for pupils to develop a sense of identity and a cultural understanding based on their historical heritage. We teach pupils to understand how events in the past have influenced our lives today.  We also teach the pupils to investigate these past events and, by so doing, develop the skills of enquiry, analysis, interpretation and problem solving.
Aims
The teaching and learning of History at Higher Failsworth Primary School focuses on a number of objectives:
To develop a solid chronological understanding of historical events.
To be able to identify significant events in history, explaining why certain things happened and what the consequences of these events were.
To be able to identify significant individuals from certain time periods in history and to explain why they were important.
To increase knowledge and understanding of the history of Britain, Europe and the world.
To help children use and understand a wide variety of historical vocabulary.
To help pupils develop a sense of identity through studying the history of their locality.
To provide situations which foster independent / co-operative activities.
To develop independent research skills through enquiry-based learning.
A whole school History topic plan has been created in order to provide a framework for the History taught within our school. The new National Curriculum (2014) provides further guidance by outlining the subject content that should be taught within each Key Stage. The History taught in Reception is governed by the Early Years Foundation Stage document. The whole school plan aims to ensure that learning is progressive and that historical skills are central to learning.
Emphasis is placed on the development of enquiry skills and empathy, as well as on factual knowledge. A creative approach to the History curriculum by both teachers and children is encouraged. Links are recommended between History, Literacy, Citizenship, Science, Technology and other curriculum areas wherever possible. This makes it more likely that a rich humanities curriculum can be delivered, as well as providing a more creative, enjoyable approach to teaching and learning.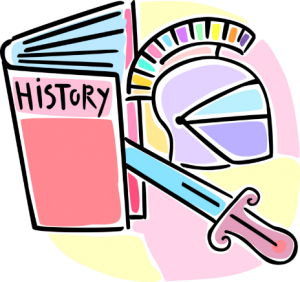 You can find out more about our History curriculum here