Intent
At Higher Failsworth Primary School, MFL should be fully inclusive to every child.  Our aims are to fulfil the requirements of the National Curriculum for MFL, which should foster pupils' curiosity and deepen their understanding of the world.  The teaching should enable pupils to express their ideas and thoughts in another language and to understand and respond to its speakers, both in speech and in writing.  It should also provide opportunities for them to communicate for practical purposes, learn new ways of thinking and read great literature in the original language.
Aims
We aim
To develop children's experience of language acquisition and encourage curiosity about languages.
To develop their understanding of what they hear and read, and have an ability to express themselves in speech and writing.
To extend their knowledge of how language works and explore differences between Spanish and English
To strengthen their sense of identity through learning about culture and comparing it with their own culture.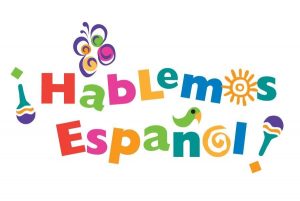 You can find out more about our MFL curriculum here